is OpenSource forgetting Linux?
I happen to notice more and more opensource projects, even big ones, presenting their products with screenshots taken on Windows or Mac OS X. Have you noticed this too?
Not only the presentation, but often features and innovations are primarily developed on Windows/Mac ports of the product, and secondarily brought to the Linux version (if ever).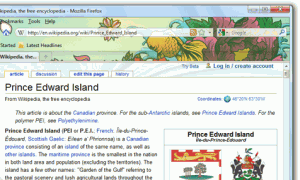 I recall Firefox. It's widely obvious that all Firefox's development happens mainly on the Windows version, then on Mac version, and at last on Linux version. Just browsing the website is enough to see a quantity of images taken on Windows or Mac.
I have my reservations about this, also because I think things are on the opposite side, meaning that I find desktop aestetics on Linux – especially with KDE4 – are so widely superior to those on Windows and Mac that it's not even worth comparing them. And I'm saying this being also a Windows7 user, and being surrounded by many Mac users (sic!).
Some months ago rumored news came out on music player Songbird, an Opensource project of fame that's been born on Linux – dropping Linux support to focus only on Windows and Mac environments, and giving the reason of it in the fact that most of developers and users mainly use these environments.
I'm not saying there's a lack of applications or a developers' departure syndrome on Linux, because there's an obvious amont of software, forks, different implementations, etc., but still it all seems quite strange to me.
I consider it "natural" for an OpenSource project having its main focus on Linux, or *BSD – even if this means a whole different kind of licenses. Versions on Mac and Windows are ok but they shouls always come second!
Everybody seems to have forgotten when, only ten years ago, we were predicting the success of Linux as main desktop environment, and they all seem setted on a pacific coexistence playing the token role, having Windows and Mac as protagonists.
Comments